Welcome To The Official Website Of Folksinger Michael Johnathon's
WOODSONGS OLD-TIME RADIO HOUR
_
WoodSongs Old-Time Radio Hour is an ALL VOLUNTEER live audience celebration of grassroots music and the artists who make it. The show airs on 515 radio stations from Australia to Boston to Dublin, Ireland. It also airs on American Forces Radio Network twice each weekend in 173 nations, every military base and US Naval ship in the world. The shows airs coast-to-coast in millions of TV homes as a public TV series. Now Friday and Wednesday's on RFD-TV. WANT TO COME TO THE SHOW? CLICK HERE
_
WATCH WOODSONGS LIVE ON YOUR CELL PHONE WITH THE NEW WS APP  CLICK HERE
–
–
CONCERTS AT THE CASTLE – RAIN or SHINE!
Click HERE for details!
Kruger Brothers July 12, Riders in the Sky Aug 9 and more
TICKETS: online or 859-256-0322
_

_
WoodSongs Renews National Time Slot on the RFD-TV Network CLICK HERE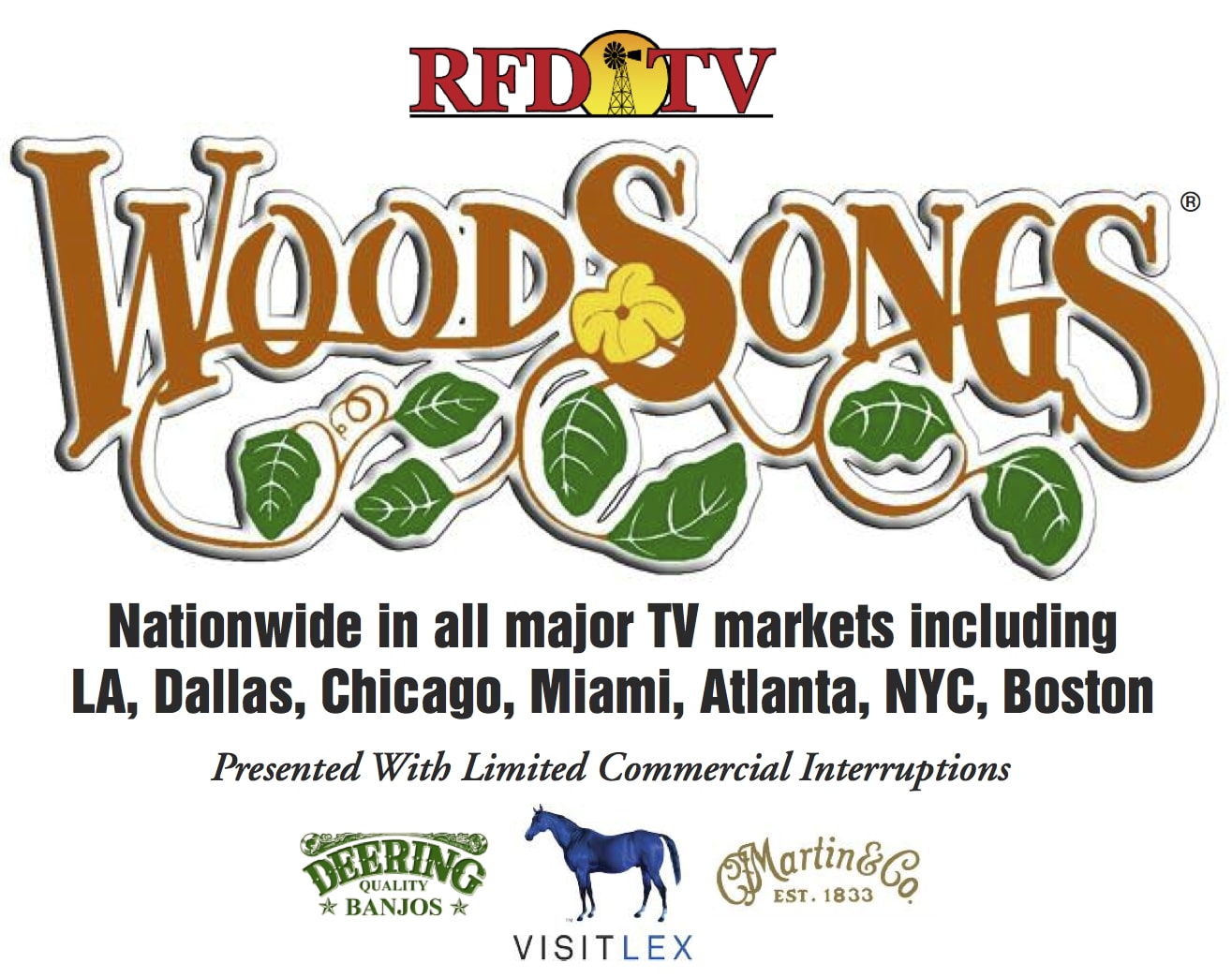 _
WoodSongs is in production 44 Mondays a year
If you don't see a schedule for the day you are looking for it means we haven't confirmed the artist … yet.  You can still make reservations for a broadcast taping even if the artists have not been announced.
_
_
Monday July 23, 2018
July 23, 2018
General Public: $10 Students: $5 WS Partners: Free  CALL 859-280-2218 for tickets / WS Partners: Free call the WS Reservation Hotline 859-252-8888    LYRIC THEATRE, 300 E Third St Lexington KY. Audience please be seated by 6:45PM. Become a WoodSongs Partner call 859-255-5700 or
CLICK HERE
_
RUEN BROTHERS
were inspired by their music aficionado father who raised the duo on a steady diet of The Rolling Stones and The Everly Brothers, the two would rehearse in the family kitchen while scrounging for gigs in their blue-collar hometown of Scunthorpe, England. The brothers quickly collected a global audience of fans, none more influential than iconic producer Rick Rubin, who quickly recognized their talent and promptly took the brothers under his wing. The brothers' artistic background and pedigree come into full focus on their debut studio album 'All My Shades of Blue'.
https://ruenbrothers.com/
_
_
KITTLE & CO.
is a contemporary string collective fronted by violin virtuoso Jeremy Kittel (formerly of the GRAMMY award-winning Turtle Island Quartet). Kittle has worked such diverse artists as My Morning Jacket, Yo-Yo Ma & the Silk Road Ensemble, and Bela Fleck & Abigail Washburn but for the last few years, the Brooklyn-based artist has been diligently building his own repertoire of music for a wholly original new group. 'Whorls' is the band's debut album on Compass Records and it inhabits the space between classical and acoustic roots, Celtic and bluegrass aesthetics, folk and jazz sensibilities.
https://www.jeremykittel.com/
_
_
_
_
_
_

_
_
_DID YOU KNOW
So far, over 40,000 folks have come through the doors of the historic Lyric Theatre in Lexington KY to see a live taping of the WOODSONGS OLD-TIME RADIO HOUR. Thanks to the volunteer crew, artists, local hotels and restaurants, Kentucky Tourism Commissioner KRISTEN BRANSCUM, Mayor Jim Gray and VisitLEX, #KentuckyTourism, #BigAssFans, #MartinGuitars, #KET, #WEKU, #WUKY, #RFDTV and our hundreds of radio and public television affiliates.
_
BECOME A WOODSONGS PARTNER CLICK HERE