Attention: Musicians, Writers, Poets, Painters, Artists, Performers, Song Farmers, Fans and Front Porch Pickers!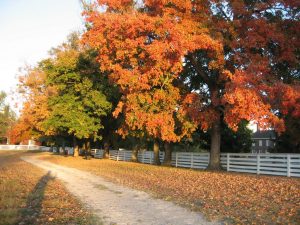 _
Spend a beautiful autumn weekend full of music, workshops, art and surrounded by front porch pickers from across America. The rustic setting of historic Shaker Village near Lexington, KY is the place for the 2017 Gathering of SongFarmers. Members get FIVE FREE TICKETS to attend. For all up-to-date information of the 2017 Gathering visit SongFarmer.org
 _
_
Don't miss the 2017 international "WoodSongs Gathering" Oct 13 and 14 at historic SHAKER VILLAGE in Pleasant Hill, KY just 40 minutes outside of Lexington. Each member will get a total of FIVE FREE tickets to attend both days. Call 859-255-5700 and renew or sign up today.
_
Be part of a musical Gathering of front porch minded artists, musicians and pickers from around the world. Young and old, seasoned and new, experienced and hobby players … all are welcome! Make sure you make room reservations at Shaker Village soon before they fill up.
_
For all up-to-date information of the 2017 Gathering visit SongFarmer.org
HOW TO GET YOUR FREE TICKETS
Step one: Become a member of the WFPA, email WFPA@woodsongs.com or call us 859-255-5700. To sign up online click HERE
Your WFPA ID Card is your TICKET … it represents you plus up to four guests that you can bring to The Gathering for FREE. Just bring it with you to the Gathering! 7
Step two: make your hotel or camping reservation (details below)
Step three: invite your friends, fellow artists and family!
JOIN TODAY: call us 859-255-5700
I don't like "joining" anything but I still want to come to The Gathering:"_
ARTIST Info
You must become a member to get your FREE tickets and performance time. Once you become a member, come to the Gathering and sign up for a performance time. Spontaneous performing and group jamming encouraged so if you have an instrument, bring it. THERE ARE NO SHOWCASE FEES OR $ ADD-ONS to showcase, it is FREE for all WFPA members. 
HOTEL ROOMS:
call Shaker Village 3501 Lexington Rd, Harrodsburg, KY 40330 (800) 734-5611 and reserve a room ASAP!
HOTELS, Camping, Lodging Information. There are several nice hotels near The Gathering plus camping. Shaker Village has a wonderful old time Inn and we have blocked 30 rooms for WFPA members. There are hotels very close by, but the Inn is, well, too awesome to miss out on. We suggest that you make a reservation early before all these rooms are gone.
SHAKER VILLAGE


You will love the setting of The Gathering held Oct 13 and 14 at the historic SHAKER VILLAGE outside of Lexington KY.. It is a beautiful rolling 3,000 acres, plenty of parking, hotels and campgrounds in nearby Harrodsburg, KY. Shaker Village of Pleasant Hill is a landmark destination rooted in the spirit of the Kentuckians that called this place home for more than a century with inspiring legacies, fresh-air adventures and spirited hospitality throughout. It's the perfect placer to hold the WoodSongs Front Porch Association's first national Gathering. REMEMBER: the first 500 members who sign up or renew membership in the WFPA with get FREE TICKETS to the Gathering.
For more information about SHAKER VILLAGE visit ShakerVillageKY.org