WoodSongs Renews National Time Slot on the RFD-TV Network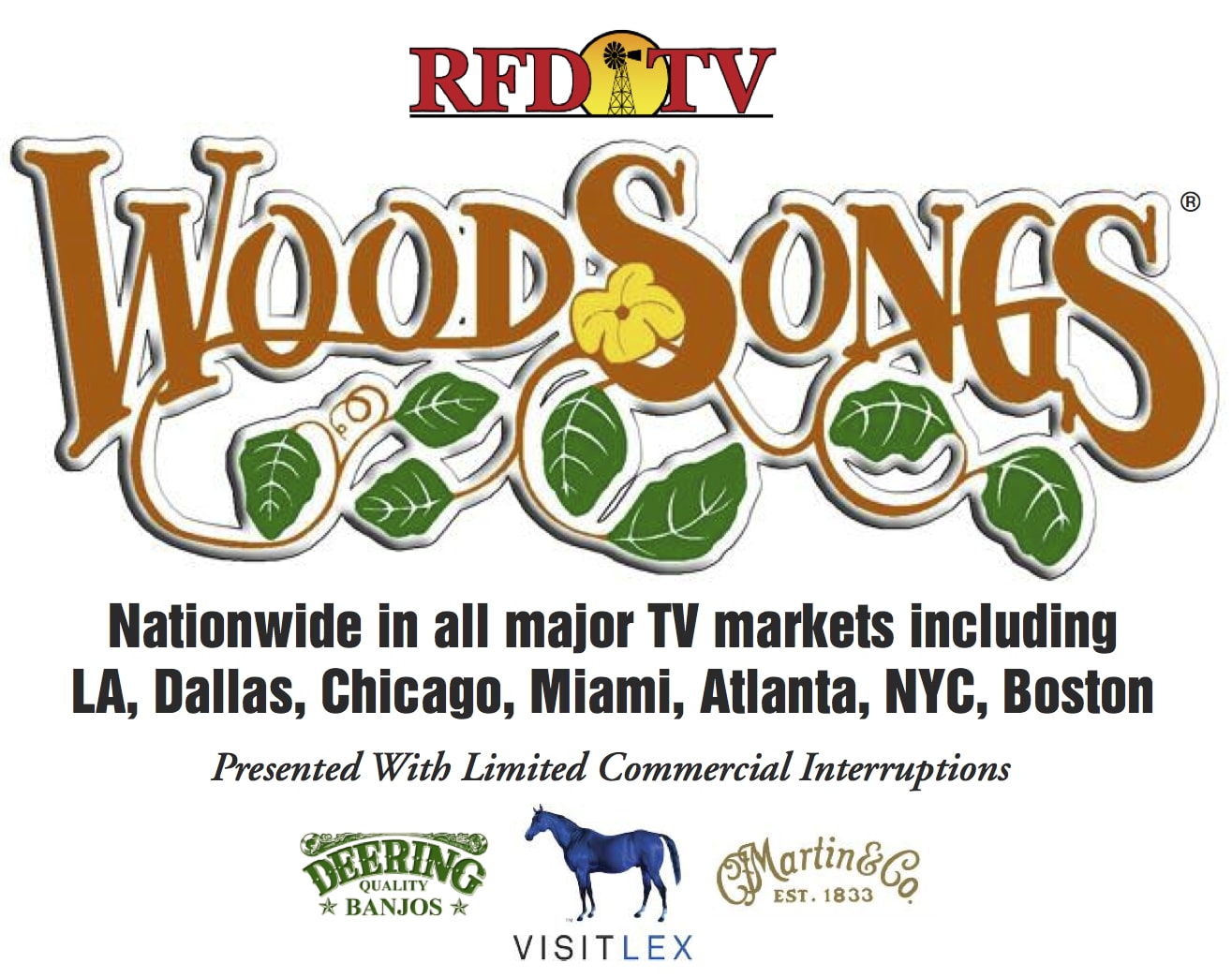 WoodSongs comes to RFD-TV Fridays 6PM EDT and Wednesdays at 3:30PM
The WoodSongs Old Time Radio Hour, modeled after great shows of the past like the Grand Ole Opry, Lousiana Hayride, Rainbow Quest and others,  has consistently offered an eclectic array of popular artists from genres of folk, blues, country, jazz, new-age, rock, and more for an appreciative audience that assembles each and every Monday at Lexington, Kentucky's beautiful, historic 500 seat Lyric Theatre.
"Kentucky has one of the most important musical legacies in America," says Kristen Branscum, Commissioner of Kentucky Tourism. "Just look at all the artists from here that fit the image and spirit of WoodSongs: Bill Monroe, Loretta Lynn, Ricky Skaggs and so many others. From the hollers of Appalachia to the mountains of western Kentucky, this music mirrors the American spirit."
Mary Quinn Ramer, President of Lexington's tourism office agrees.
"WoodSongs is celebrating not just the music of Kentucky, but the people and artists who make it. Lexington has been home to Jerry Douglass, Bela Fleck, JD Crowe and so many others. Like Michael describes us in the show, Lexington is the crossroads of America's folks and bluegrass music, and we couldn't be more excited that RFD-TV is showing this spirit nationwide."
All-volunteer run Broadcast
In the spirit of that front porch passion, WoodSongs is all-volunteer run and filmed in front of a live audience, a one-hour musical conversation focusing on the artists and their music.
"You don't have to be famous, you just have to be good," Johnathon said. "I say that every single week. It is about the love and passion for the music an artist brings to our show. It is not there in something that is marketed and manipulated and financed.  It comes through the heart of those who are simply trying to communicate with their audience. Love is the greatest transaction in the arts and I wanted WoodSongs to prove it."
Keep up-to-date on the show schedules at  WoodSongs.com