WoodSongs Archive Page – FREE to our fans
E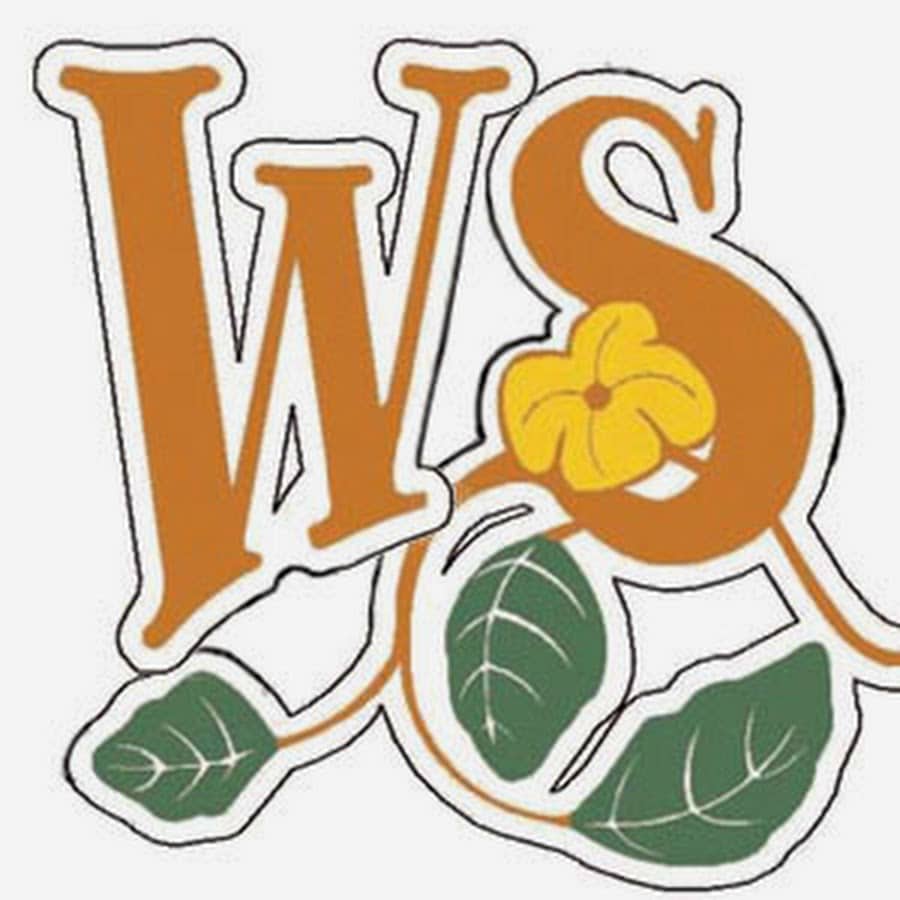 XCITING – DOWNLOAD NOW click here! The FREE WoodSongs APP for iPhone, iPad, all smart phones, desktops and more … check the show schedule, make reservations, watch the archives, become a WS Partner all on your cell phone!

_
WOODSONGS YOUTUBE CHANNEL – Watch complete Public TV shows: click here
COMING SOON: Scholars and students can visit the global WoodSongs Archives of past shows, promo materials, Michael's stage scripts with original notes and more: John Jacob Niles Center for American Music at University of Ky in Lexington, KY
WOODSONGS iTUNES VODCAST – Subscribe and Watch: click here
WOODSONGS Audio Podcast (also available in iTunes) click here
WATCH THE SHOW LIVE-AS-IT-HAPPENS

SMART PHONES: you can listen to WoodSongs on a smart phone by getting the free TuneIn app (iPhone compatible). You can search for WEKU FM and listen Saturday evenings at 8PM EDT or any other station that broadcasts our show.
_
_
Show Archives
| Show | Artists | WMA | MP3 | WMV | MP4 |
| --- | --- | --- | --- | --- | --- |
| 980 | Jimme Vaughan | | | | |
| 979 | Over the Rhine and Bridge 19 | | | | |
| 978 | Celebrating the Music of Kentucky | | | | |
| 977 | Laurie Lewis and Nefesh Mountain | | | | |
| 976 | Gary Morris and Jason Coleman & Meagan Taylor | | | | |
| 975 | Watermelon Slim and Lovers Leap | | | | |
| 974 | The Chuck Wagon Gang and The Small Glories | | | | |
| 973 | Shane Hennessy and Al, Alice & Ruth | | | | |
| 972 | Si Kahn & Friends | | | | |
| 971 | Baby Gramps and Lula Wiles | | | | |
| 970 | Scott Mulvahill and New Reveille | | | | |
| 969 | Sugaray Rayford and Liz Brasher | | | | |
| 968 | Cherish the Ladies and Tim O'Brien Band | | | | |
| 967 | Catherine Britt and Lockwood Barr | | | | |
| 966 | Button | | | | |
| 965 | Amythyst Kiah and Joe Robinson | | | | |
| 964 | Tommy Emmanuel & John Knowles | | | | |
| 963 | Roan Yellowthorn and Chelsea Williams | | | | |
| 962 | SONGS OF RURAL AMERICA The Symphony Concert | | | | |
| 961 | Appalatin and Zoe Speaks | | | | |
| 960 | Daniel Champagne and My One & Only | | | | |
| 959 | The Steel Wheels and Connla | | | | |
| 958 | Murieal Anderson and Sister Sadie | | | | |
| 957 | Missy Raines and Willie Nile | | | | |
| 956 | Cedric Burnside and The Farmer & Adele | | | | |
| 955 | Songs From The Road Band and Joe Crookston | | | | |
| 954 | Chris Stills and Abbie Gardner | | | | |
| 953 | Gaelynn Lea and Aubrey Logan | | | | |
| 952 | Smithsonian Folkways Celebration with Dom Flemons, Kaia Kater and Rahim AlHaj | | | | |
| 951 | Vanessa Collier and Tlen Huicani | | | | |
| 950 | Amy Helm and Seth Walker | | | | |
| 949 | Arvel Bird, Cicada Rhythm and The Zhou Family Band | | | | |
| 948 | Hiroya Tsukamoto and Youssra El Hawary | | | | |
| 947 | Ukulele Night: Kelle Jolly, The Burney Sisters, Andrew Molina, Ian Shaw and The Barnkickers | | | | |
| 946 | Chris Smither and Sam Morrow | | | | |
| 945 | Mandy Barnett and Gina Sicilia | | | | |
| 944 | Jonathan McEuen and The Troll Smashers | | | | |
| 943 | Erin Enderlin and Juggernaut Jug Band | | | | |
| 942 | The Farm Hands and Grant Maloy Smith | | | | |
| 941 | No BS! Brass and Michelle Malone | | | | |
| 940 | Ruen Brothers and Kittel & Co | | | | |
| 939 | Rhonda Vincent & The Rage | | | | |
| 938 | Young Thumbs with special guest Tommy Emmanuel | | | | |
| 937 | Gretchen Peters and Marty Brown | | | | |
| 936 | Lindsay Lou and Dawn Landes | | | | |
| 935 | The Loose String Band and Kirby Jane | | | | |
| 934 | Sarah Patrick and Dillon Carmichael | | | | |
| 933 | Glen Phillips & Mipso | | | | |
| 932 | Ashley Campbell and Lillie Mae | | | | |
| 931 | Rosie & The Riveters and Kyle Dillingham & Horseshoe Road | | | | |
| 930 | Chris Barron and Kim Richey | | | | |
| 929 | Janiva Magness and The Reverend Shawn Amos | | | | |
| 928 | John Gorka and War & Treaty | | | | |
| 927 | Flashback and Jolie Holland & Samantha Parton | | | | |
| 926 | Violet Bell and Skerryvore | | | | |
| 925 | Calan and Beyond the Pale | | | | |
| 924 | Abby the Spoon Lady & Chris Rodrigues and McPeake | | | | |
| 923 | Mean Mary and Laura Cortese & the Dance Cards | | | | |
| 922 | The Dustbowl Revival and The Mammals | | | | |
| 921 | Lee Roy Parnell and Samantha Fish | | | | |
| 920 | Szlachetka and Joslyn & The Sweet Compression | | | | |
| 919 | Tyminski and Drew Holcomb | | | | |
| 918 | Bela Fleck & Abigail Washburn | | | | |
| 917 | United by Music North America Band featuring Janiva Magness, Marlana VanHooose, Christone "Kingfish" Ingrim, Ben Rice, and more | | | | |
| 916 | Roots Music Summit featuring WoodSongs Kids plus Blues Foundaiton, IBMA and Folk Alliance | | | | |
| 915 | Tommy Emmanuel | | | | |
| 914 | Poco featuring Rusty Young and Dori Freeman | | | | |
| 913 | Molly Tuttle and Mike Barnett | | | | |
| 912 | The Legendary Shack Shakers and Donald and Barron Ryan | | | | |
| 911 | Sun Records Celebration featuring Amy LaVere, John Paul Keith, Will Sexton and Bryan Hayes | | | | |
| 910 | Billy Strings and Whiskey Shivers | | | | |
| 909 | Rhythm Future Quartet and Phoebe Hunt | | | | |
| 908 | Chris Robinson Brotherhood and Acoustic Eidolon | | | | |
| 907 | McLain Family Band | | | | |
| 906 | US Navy Bluegrass Band Country Current and Parker Hastings | | | | |
| 905 | Blind Boys of Alabama | | | | |
| 904 | Doyle Lawson & Quicksilver and Old Salt | | | | |
| 903 | Nicole Atkins and Albert Cummings | | | | |
| 902 | Skipper's Alley and Tristan McIntosh | | | | |
| 901 | Daily & Vincent and Chasity Brown | | | | |
| 900 | Roger Mcguinn and John Lomax III | | | | |
| 899 | Sam Bush Band | | | | |
| 898 | Mike Dawes and Anthony Snape | | | | |
| 897 | Suzie Vinnick and Jake La Botz | | | | |
| 896 | The Looping Brothers with Si Kahn and Still on the Hill | | | | |
| 895 | EmiSunshine and Blue Highway | | | | |
| 894 | John Németh and Tomi Lunsford | | | | |
| 893 | Six-String Soldiers and Pentagon Winds | | | | |
| 892 | The Railsplitters and David Childers | | | | |
| 891 | Peter Rowan and J2B2 | | | | |
| 890 | Lisa Biales and Amy Black | | | | |
| 889 | Shun Ng and Peter Mulvey | | | | |
| 888 | Victor Wainwright & The Train and Birds of Chicago | | | | |
| 887 | Brandy Clark and C harlie Worsham | | | | |
| 886 | Southern Avenue and Mudbone | | | | |
| 885 | Chris Eldridge & Julian Lange and Aoife O'Donovan | | | | |
| 884 | Guy Davis & Fabrizio Poggi and The Affrilachian Poets | | | | |
| 883 | George Winston and The Outside Track | | | | |
| 882 | John Michael Montgomery and John Oates | | | | |
| 881 | John Oates | | | | |
| 880 | Ruthie Foster and Sally & George | | | | |
| 879 | Corky Siegel and Twin Kennedy | | | | |
| 878 | Linkin' Bridge and Run Boy Run | | | | |
| 877 | Holly Norman and Ghost Town Blues Band | | | | |
| 876 | Flatt Lonesome and Mark Kroos | | | | |
| 875 | Sylvia and JP Harris | | | | |
| 874 | Livingston Taylor and Rebecca Loebe | | | | |
| 873 | Michael Cleveland & Flamekeeper and Muriel Anderson | | | | |
| 872 | Ben Sollee and Luke Bulla | | | | |
| 871 | Celebration of the Mountain Dulcimer featuring Bing Futch and Sarah Morgan | | | | |
| 870 | Joshua Messick and Holly Bowling | | | | |
| 869 | Exile and Martin Family Circus | | | | |
| 868 | Eric Johnson and Gonzalo Bergara Quartet | | | | |
| 867 | Harp Twins and Dawg Yawp | | | | |
| 866 | Kelsey Waldon and K Phillips | | | | |
| 865 | Ted Yoder and Frank Vignola & Vinny Raniolo | | | | |
| 864 | Bobby Rush and Dallahan | | | | |
| 863 | Kaia Kater and Banjo Nickaru & Western Scooches | | | | |
| 862 | Tommy Emmanuel with John Knowles, Pat Bergerson & Annie Sellick | | | | |
| 861 | Celebration of Michael Hedges featuring Andy McKee and Christie Lenee | | | | |
| 860 | Celebration of Merle Travis featuring Thom Bresh, Eddie Pennington, Parker Hastings and Katelyn Prieboy | | | | |
| 859 | Janiva Magness and Matt Andersen | | | | |
| 858 | Blue Sisters and Jimmy "Duck" Holmes | | | | |
| 857 | Royal Southern Brotherhood featuring Cyril Neville and We Banjo 3 | | | | |
| 856 | The Earls of Leicester | | | | |
| 855 | John McEuen and Bill & The Belles | | | | |
| 854 | Celebration of Barbershop Harmony featuring The Ringmasters, Vintage Mix, The Wildcat Harmo-nizers & The Time Bandits | | | | |
| 853 | Davina & The Vagabonds and Al Scorch | | | | |
| 852 | Samantha Fish and Terry "Harmonica" Bean | | | | |
| 851 | SHEL and Gabriel Kelley | | | | |
| 850 | Dale Ann Bradley Band and Maiden Radio | | | | |
| 849 | The O'Connor Band with Mark O'Connor | | | | |
| 848 | James Hunter 6 and Liz Vice | | | | |
| 847 | Jack Semple and Darlingside | | | | |
| 846 | Nefesh Mountain and Evie Ladin & Keith Terry | | | | |
| 845 | Judy Collins and Ari Hest | | | | |
| 844 | Celebration of Django Reinhardt featuring The Hot Club of San Francisco, Andy Young and Grant Flick | | | | |
| 843 | Tim O'Brien and Ron Block | | | | |
| 842 | Doyle Lawson & Quicksilver and Coaltown Dixie | | | | |
| 841 | California Guitar Trio and Sugar Blue | | | | |
| 840 | Alison Brown, Frank Solivan, Rob Ickes & Trey Hensley | | | | |
| 839 | Paul Burch and Rayland Baxter | | | | |
| 838 | Michael Martin Murphey and The Kentucky Headhunters | | | | |
| 837 | Celebration of Muddy Waters with John Primer, Bob Margolin and Paul Oscher | | | | |
| 836 | Mountain Heart and Underhill Rose | | | | |
| 835 | Sweet Honey in the Rock | | | | |
| 834 | Iris DeMent and Leyla McCalla | | | | |
| 833 | The Wood Brothers and The Claudettes | | | | |
| 832 | Celebrating the Legacy of the Carter Family with John Carter Cash, Dale Jett and Al, Alice & Ruth | | | | |
| 831 | Kinky Friedman and Kacey Jones | | | | |
| 830 | Bobby Rush and Jericho Woods | | | | |
| 829 | Elle King and David Wax Museum | | | | |
| 828 | Leigh Nash and Tall Heights | | | | |
| 827 | Celebration of WoodSongs Kids 2015 | | | | |
| 826 | Gangstagrass and Harpeth Rising | | | | |
| 825 | Andrea Zonn and Jackie Greene | | | | |
| 824 | Annie Moses Band and The Lowest Pair | | | | |
| 823 | McPeake and The Gothard Sisters | | | | |
| 822 | Jewel | | | | |
| 821 | Girls Guns & Glory and The T Sisters | | | | |
| 820 | Tommy Emmanuel | | | | |
| 819 | The Mavericks and Whitney Rose | | | | |
| 818 | Charlie Musselwhite and Gill Landry | | | | |
| 817 | Bobby Long and Nick Nixon Andy T. Band | | | | |
| 816 | Jonathan Edwards and Lindi Ortega | | | | |
| 815 | The Spinney Brothers and Roy Book Binder | | | | |
| 814 | We Banjo 3, Scythian and Next Generation Leahy | | | | |
| 813 | The Rua and Choro das 3 | | | | |
| 812 | Shook Twins and Redhead Express | | | | |
| 811 | New Riders of the Purple Sage and Charlie Parr | | | | |
| 810 | Lorraine Jordan & Carolina Road with Eddy Raven and Martin Family Circus | | | | |
| 809 | Darin & Brooke Aldridge and Feufollet | | | | |
| 808 | The Secret Sisters and Striking Matches | | | | |
| 807 | Willy Porter and AJ Ghent Band | | | | |
| 806 | Band of Ruhks and The Haunted Windchimes | | | | |
| 805E | Jean Ritchie rebroadcast | | | | |
| 805 | Tom Paxton and Sam Gleaves | | | | |
| 804 | US Air Force Band Celtic Aire and The Tennessee Mafia Jug Band | | | | |
| 803 | Ben Sollee and Portland Cello Project | | | | |
| 802 | Martin Sexton and Drew Holcomn & The Neighbors | | | | |
| 801 | Preservation Hall Jazz Band | | | | |
| 800 | Asleep at the Wheel and The Quebe Sisters | | | | |
| 799 | John Berry and 10 String Symphony | | | | |
| 798 | The Fairfield Four and The McCrary Sisters | | | | |
| 797 | T. Graham Brown and The Reverend Peyton's Big Damn Band | | | | |
| 796 | Walden: The Ballad of Thoreau | | | | |
| 795 | Exile and The Local Honeys | | | | |
| 794 | Larkin Poe and Humming House | | | | |
| 793 | Minton Sparks and Dale Watson | | | | |
| 792 | Celebration of the Hammered Dulcimer featuring Joshua Messick, Andy Young and Ted Yoder | | | | |
| 791 | John Nemeth and Kristin Andreassen | | | | |
| 790 | Jorma Kaokonen and Lowell "Banana" Levinger | | | | |
| 789 | Best of WoodSongs Kids | | | | |
| 788 | Music Maker Blues Revue featuring Ironing Board Sam, Boo Hanks and Big Ron Hunter | | | | |
| 787 | Blair Crimmins & The Hookers and Daniel Champagne | | | | |
| 786 | Roni & Donna Stoneman and Doug Seegers | | | | |
| 785 | The US Bluegrass Band Country Current and Pat Flynn | | | | |
| 784 | Ramblin' Jack Elliott and Nell Robinson & The Rose of No-Man's Land | | | | |
| 783 | The New Orleans Suspects and Sultans of Strings | | | | |
| 782 | Bela Fleck & Abigail Washburn | | | | |
| 781 | Celebration of Appalachian Music Featuring Raymond McLain and the students of the KY Center of Traditional Music | | | | |
| 780 | Ian McLagan and Janiva Magness | | | | |
| 779 | Rob Ickes & Trey Hensley and EmiSunshine | | | | |
| 778 | J.D. Crowe, Doyle Lawson and Paul Williams | | | | |
| 777 | Tribute to Buddy Holly with David Frizzell and Helen Cornelius | | | | |
| 776 | Angaleena Presley and Mud Morganfield with Kim Wilson | | | | |
| 775 | Full Set and Las Cafeteras | | | | |
| 774 | Joshua James and Neulore | | | | |
| 773 | Ellis Paul and Socks in the Frying Pan | | | | |
| 772 | Celebration of Jean Ritchie | | | | |
| 771 | Lisa Biales and The Barefoot Movement | | | | |
| 770 | Crowder and The Collection | | | | |
| 769 | Gaelic Storm and Billy Strings & Don Julin | | | | |
| 768 | Chris Smither and Grace Askew | | | | |
| 767 | Dom Flemons and Bryan Sutton | | | | |
| 766 | Lee Ann Womack | | | | |
| 765 | The Holmes Brothers and Chatham County Line | | | | |
| 764 | Judy Collins and Ari Hest | | | | |
| 763 | NRBQ and Sundy Best | | | | |
| 762 | Carlene Carter and Jason D. Williams | | | | |
| 761 | Special Consensus plus Bluegrass Kids featuring Cane Mill Road and Jonathan Wilson-Rader | | | | |
| 760 | The Kruger Brothers | | | | |
| 759 | The Infamous Stringdusters and Elephant Revival | | | | |
| 758 | Matt Andersen and The Howlin' Brothers | | | | |
| 757 | Acoustic Eidolon and Willie Watson | | | | |
| 756 | Larry Sparks and American Drive | | | | |
| 755 | Amy Ray and John Fullbright | | | | |
| 754 | Celebration of the Life and Music of Pete Seeger | | | | |
| 753 | Donna the Buffalo and Eliza Rickma | | | | |
| 752 | Pink Martini and The Von Trapps | | | | |
| 751 | Freddy LaBour and Kacey Jones | | | | |
| 750 | AJ Croce and The Grahams | | | | |
| 749 | Baskery and Willie Sugarcapps | | | | |
| 748 | Tommy Castro & The Painkillers and Tee Dee Young | | | | |
| 747 | Rhonda Vincent & The Rage plus Willow Osborne | | | | |
| 746 | Suzy Bogguss and Valerie June | | | | |
| 745 | David Broza and Mike Stevens & Okaidja Afroso plus Raymond McLain | | | | |
| 744 | Steep Canyon Rangers and Shannon Whitworth | | | | |
| 743 | Rebecca Frazier and Lucy Wainwright Roche | | | | |
| 742 | Mandy Barnett and The Dustbowl Revival | | | | |
| 741 | Cynthia Sayer and Jimbo Mathus | | | | |
| 740 | Blind Boys of Alabama and Ed Kowalczyk | | | | |
| 739 | The Lindsey Family Band and The Mallet Brothers Band | | | | |
| 738 | Michael Martin Murphey and The Clark Family Trio | | | | |
| 737 | Celebrating the Music of the Ozarks from Eureka Springs, Arkansas | | | | |
| 736 | Tim O'Brien & Darrell Scott and Ron Block with Sierra Hull | | | | |
| 735 | The Ooks of Hazzard and The Bankesters | | | | |
| 734 | Guy Davis and Si Kahn & The Looping Brothers | | | | |
| 733 | Old Man Luedecke and Sarah Jarosz | | | | |
| 732 | The Jake Leg Stompers and Bassekou Kouyate & Ngoni Ba | | | | |
| 731 | Tommy Emmanuel | | | | |
| 730 | The Makem & Spain Brothers and Runa | | | | |
| 729 | Annie Moses Band and Joe Mullins & The Radio Ramblers | | | | |
| 728 | The Barn Birds and Melissa Ferrick | | | | |
| 727 | Mandolin Orange and Jesse Dee | | | | |
| 726 | Tribute to Dr. Ralph Stnley featuring Don Rigsby, Nathan Stanley and The Clinch Moutain Boys | | | | |
| 725 | Crystal Bowersox and Maria Doyle Kennedy | | | | |
| 724 | Over the Rhine and Courtney Jaye | | | | |
| 723 | Mary Black and Paul Brady | | | | |
| 722 | Bluegrass from Ireland | | | | |
| 721 | Amy Grant | | | | |
| 720 | The McCrary Sisters and The Deadly Gentlemen | | | | |
| 719 | Tommy Malone and Hey Marseilles | | | | |
| 718 | Nikki Hill and Rick Estrin & The Nightcats | | | | |
| 717 | The Cleverlys and The Moore Brothers Band | | | | |
| 716 | Joe Lewis Walker and Aoife O'Donovan | | | | |
| 715 | The Church Sisters and The Willis Clan | | | | |
| 714 | Blue Sky Riders: Kenny Loggins, Georgia Middleman & Gary Burr | | | | |
| 713 | Kim Churchill and Ben Sollee | | | | |
| 712 | Janiva Magness and Minton Sparks | | | | |
| 711 | JJ Grey & Mofro plus Slade Warnke | | | | |
| 710 | 2Cellos and Sarah Morgan | | | | |
| 709 | Otis Taylor with Mato Nanji and Mary Gauthier | | | | |
| 708 | The Howlin' Brothers and Ma Crow & The Lady Slippers | | | | |
| 707 | Tom Chapin, Si Kahn & Ken Waldman | | | | |
| 706 | Mike Scott/The Waterboys | | | | |
| 705 | The Indigo Girls | | | | |
| 704 | Doyle Lawson & Quicksilver and Lake Street Dive | | | | |
| 703 | Exile | | | | |
| 702 | JD Crowe plus Brandy Miller and Marteka Lake | | | | |
| 701 | Victor Wooten | | | | |
| 700 | Big Bad Voodoo Dadd | | | | |
| 699 | Bobby Rush and Michael Cleveland | | | | |
| 698 | Richie Havens and Peter Yarrow | | | | |
| 697 | Wanda Jackson and Shemekia Copeland | | | | |
| 696 | Holly Williams and Charlie Peacock | | | | |
| 695 | Caravan of Thieves and Molasses Creek | | | | |
| 694 | Matthew Ryan and Miss Tess & The Talkbacks | | | | |
| 693 | Claire Lynch and Appalatin | | | | |
| 692 | Amber Rubarth and The Ragbirds | | | | |
| 691 | Bill Evans and Kayla Bende | | | | |
| 690 | Ben Taylor and von Grey | | | | |
| 689 | Caroline Herring and SHEL | | | | |
| 688 | Della Mae and Pearl and the Beard | | | | |
| 687 | Sarah McQuaid and Pert Near Sandstone | | | | |
| 686 | The Pines and The Trisha | | | | |
| 685 | Michael Martin Murphey and The Masterson | | | | |
| 684 | The Wailers and Junior Toots | | | | |
| 683 | Martha Redbone and Ben Miller Band | | | | |
| 682 | Iris DeMent | | | | |
| 681 | Adam Cohen and Lac La Belle | | | | |
| 680 | Adrian Legg and The Dunwells | | | | |
| 679 | Kat Edmonson and Spirit Family Reunion | | | | |
| 678 | Balsam Range and Sonny Moorman | | | | |
| 677 | Janiva Magness | | | | |
| 676 | Loren & Mark and Etta Britt | | | | |
| 675 | Joan Osborne | | | | |
| 674 | Bobby Osborne | | | | |
| 673 | McLain Family Band | | | | |
| 672 | The Honeycutters and Granville Automatic | | | | |
| 671 | Marty Raybon and Charlie McCoy | | | | |
| 670 | Alejandro Escovedo and Joseph Arthur | | | | |
| 669 | Dulcie Taylor & The Trews | | | | |
| 668 | Celebration of the Ukulele | | | | |
| 667 | Lurrie Bell and Lisa Biales | | | | |
| 665 | Masters of the Acoustic Guitar featuring Laurence Juber, Pete Huttlinger & Macyn Taylor | | | | |
| 664 | Mark O'Connor | | | | |
| 663 | Anais Mitchell & Little G. Weevil | | | | |
| 662 | Celebration of Arkansas Roots Music - Part 2 | | | | |
| 661 | Celebration of Arkansas Roots Music - Part 1 | | | | |
| 660 | The McEuens & The Snyder Family Band | | | | |
| 659 | Celebration of Kentucky Bluegrass | | | | |
| 658 | Dervish and The Devil Makes Three | | | | |
| 657 | Gary Biscuit Davis and The Hackensaw Boys | | | | |
| 656 | Blackie & The Rodeo Kings and Folk Uke | | | | |
| 655 | Holy Ghost Tent Revival and The Dirt Daubers | | | | |
| 654 | The Cleverlys and Stetson & Cia | | | | |
| 653 | Janie Fricke wih The Roys and The Matt Flinner Trio | | | | |
| 652 | Judy Collins | | | | |
| 651 | Imelda May and April Verch | | | | |
| 650 | Ruthie Foster and Marquise Knox | | | | |
| 649 | Billy Burnette and Lydia Loveless | | | | |
| 648 | Noam Pikelny and Victor Furtado | | | | |
| 647 | The Little Willies | | | | |
| 646 | The McCrary Sisters and Danny Flowers | | | | |
| 645 | Masters of the Guitar featuring Muriel Anderson, Jack Pearson & Vicki Genfan | | | | |
| 644 | Eric Brace & Peter Cooper and The Richter Uzur Duo | | | | |
| 643 | Jake Schepps and Harpeth Rising | | | | |
| 642 | Michael Martin Murphey and Horse Crazy Cowgirl Band | | | | |
| 641 | Keith Medley and Donna Ulisse | | | | |
| 640 | John Gorka & Eliza Gilkyson and Blitz the Ambassador | | | | |
| 639 | Time For Three and Tangletown Trio | | | | |
| 638 | Ollabelle and Goitse | | | | |
| 637 | Woody Pines and Colin O'Brien | | | | |
| 636 | The Hillbenders and Al Petteway & Amy White | | | | |
| 635 | Nu-Blu and Darin and Brooke Aldridge | | | | |
| 634 | Hot Tuna and Mountain Heart | | | | |
| 633 | Vintage Wildflowers and Hoots & Hellmouth | | | | |
| 632 | Blame Sally and The Twilite Broadcasters | | | | |
| 631 | Rockin' Acoustic Circus and KJ Denhert | | | | |
| 630 | Celebration of Unusual Instruments | | | | |
| 629 | Doyle Lawson & Quicksilver and Kids of Bluegrass | | | | |
| 628 | Carolyn Wonderland and The David Mayfield Parade | | | | |
| 627 | Guitar Shorty & Tracy Nelson | | | | |
| 626 | Rhonda Vincent & Gene Watson | | | | |
| 625 | The Blind Boys of Alabama | | | | |
| 624 | Tommy Emmanuel | | | | |
| 623 | Milkdrive & Bettysoo and Doug Cox | | | | |
| 622 | Janiva Magness & The Honey Dewdrops | | | | |
| 621 | Acoustic Eidolon & Hymn for Her | | | | |
| 620 | Holly Golightly & Lipbone Redding | | | | |
| 619 | Amanda Shires & Ben Hall | | | | |
| 618 | Sierra Hull & Pokey LaFarge | | | | |
| 617 | Suzy Bogguss & Ted Yoder | | | | |
| 616 | Bearfoot & The Reverend Peyton's Big Damn Band | | | | |
| 615 | Celebration of Appalachia & Mountain Music featuring Emmylou Harris, Darrell Scott, & More | | | | |
| 614 | Celebration of Appalachia & Mountain Music featuring Emmylou Harris, Darrell Scott, & More | | | | |
| 613 | Great American Taxi & Michael Hearne | | | | |
| 612 | Gary Morris & The Roys | | | | |
| 611 | Over the Rhine & David Wax Museum | | | | |
| 610 | Greensky Bluegrass & Eden Brent | | | | |
| 609 | Ronnie Stoneman, Dale Ann Bradley & Bella Betts | | | | |
| 608 | Angel Band & The Laws | | | | |
| 607 | The SteelDrivers & Molly Andrews | | | | |
| 606 | Jesse McReynolds & Lucky Peterson | | | | |
| 605 | Punch Brothers & The Chapin Sisters | | | | |
| 604 | Celebration of John Jacob Niles | | | | |
| 603 | Guy Mendilow Band & Still On the Hill | | | | |
| 602 | Mollie O'Brien & Rich Moore and Gary Bennet | | | | |
| 601 | The Tennessee Mafia Jug Band and The Sweetback Sisters | | | | |
| 600 | Peter Yarrow | | | | |
| 599 | Rhonda Vincent and The Rage & The Next Best Thing | | | | |
| 598 | Lulas Nelson & Jubal's Kin | | | | |
| 597 | Peter Rowan Bluegrass Band & Raymond McLain | | | | |
| 596 | WoodSongs Fund Drive Special 2011 | | | | |
| 595 | Songs of Water & Megan McCormick | | | | |
| 594 | Billy Bragg & Wanda Jackson | | | | |
| 593 | Wanda Jackson & Billy Bragg | | | | |
| 592 | Raul Malo & Brigid Kaelin | | | | |
| 591 | Jesse Malin & The Vespers | | | | |
| 590 | Beth McKee & Cedric Watson | | | | |
| 589 | Munnelly and Butch Ross | | | | |
| 588 | Celebration of the Ukulele featuring Brittni Paiva and Victoria Vox | | | | |
| 587 | Tift Merritt and Dangermuffin | | | | |
| 586 | Peter Karp & Sue Foley and The Rockridge Brothers | | | | |
| 585 | Leroy Troy & Josh Charles | | | | |
| 584 | Darrell Scott & Evie Ladin | | | | |
| 583 | John Lee Hooker Jr. & Tierra Negra + Muriel Anderson | | | | |
| 582 | Kacey Jones & HuDost | | | | |
| 581 | Cherryholmes & Kenny White | | | | |
| 580 | The Farewell Drifters & JP Pennington | | | | |
| 579 | Morgan O'kane & Becky Schlegel | | | | |
| 578 | Janiva Magness & Crooked Still | | | | |
| 577 | Jim Byrnes and Steve Dawson & Carolyn Martin | | | | |
| 576 | Laura McGhee & Gregory Alan Isakov | | | | |
| 575 | George Winston | | | | |
| 574 | California Guitar Trio and Patty Larkin | | | | |
| 573 | Jakob Dylan & Jayme Stone | | | | |
| 572 | Exile and Carla Gover | | | | |
| 571 | South Memphis String Band & Quebe Sisters Band | | | | |
| 570 | The Dust Busters & Moreland & Arbuckle | | | | |
| 569 | Ellis Paul & Antje Duvekot | | | | |
| 568 | Cheryl Wheeler & The Tillers | | | | |
| 567 | Andy McKee & Kruger Brothers | | | | |
| 566 | Madison Violet & Time for Three | | | | |
| 565 | Robin and Linda Williams & Si Kahn | | | | |
| 564 | Brandi Carlile & Matt Morris | | | | |
| 563 | Act of Congress & Ashleigh Flynn | | | | |
| 562 | Tommy Emmanuel & Frank Vignola | | | | |
| 561 | Oscar Brand & Josh White Jr. | | | | |
| 560 | Ben Sollee and Daniel Martin Moore & Silas House | | | | |
| 559 | Ronny Cox & Lonesome County | | | | |
| 558 | Emmitt-Nershi Band & Doug and Telisha Williams | | | | |
| 557 | Corey Harris & Ashley Cleveland | | | | |
| 556 | Michelle Shocked & Dala | | | | |
| 555 | David Holt and Josh Goforth & Malcolm Dalglish | | | | |
| 554 | Alasdair Fraser and Natalie Hass & King Wilkie | | | | |
| 553 | Sam Bush Band | | | | |
| 552 | Billy Dean & Erin McKeown | | | | |
| 551 | Nitty Gritty Dirt Band | | | | |
| 550 | Battlefield Band & Pauly Zarb | | | | |
| 549 | Judy Collins | | | | |
| 548 | Mark O'Connor | | | | |
| 547 | Chris Smither and G2 | | | | |
| 546 | Big Bad Voodoo Daddy and Zach Brock | | | | |
| 545 | Diana Jones & Carbon Leaf | | | | |
| 544 | Chuck McCabe & Mitch Barrett | | | | |
| 543 | Jonathan Edwards & Amy Speace | | | | |
| 542 | Ray Bonneville & Those Darlins | | | | |
| 541 | Jake Shimabukuro | | | | |
| 540 | The Greencards & Reid Genauer | | | | |
| 539 | Time For Three and Tangletown Trio | | | | |
| 538 | Ollabelle and Goitse | | | | |
| 537 | Woody Pines and Colin O'Brien | | | | |
| 536 | The Hillbenders and Al Petteway & Amy White | | | | |
| 535 | Nu-Blu and Darin and Brooke Aldridge | | | | |
| 534 | Hot Tuna and Mountain Heart | | | | |
| 533 | Rhonda Vincent & The Rage and Guy Davis | | | | |
| 532 | Sara Watkins & The Lovell Sisters | | | | |
| 531 | Steve Wariner | | | | |
| 530 | Maura O'Connell & Si Kahn | | | | |
| 529 | Red Molly and Sam & Ruby | | | | |
| 528 | BeauSoleil | | | | |
| 527 | The Flatlanders | | | | |
| 526 | GiveWay & Danny Schmidt | | | | |
| 525 | Michael Martin Murphey & Tom Rush | | | | |
| 524 | Susan Werner & Vance Gilbert | | | | |
| 523 | Almira Fawn & The Dixie Bee-Liners | | | | |
| 522 | Shout Sister Shout & Samuel James | | | | |
| 521 | Dan Crary & Shemekia Copeland | | | | |
| 520 | Kelleigh McKenzie & Slide | | | | |
| 519 | Walden: The Ballad of Thoreau | | | | |
| 518 | Hal Ketchum & Daily & Vincent | | | | |
| 517 | Lori Lieberman and Mark Olson & Gary Louris | | | | |
| 516 | Punch Brothers | | | | |
| 515 | JJ Grey and The Duhks | | | | |
| 514 | Tannahill Weavers and Lambchop | | | | |
| 513 | The Faux Frenchmen and Kati Penn Band | | | | |
| 512 | Celebration of the Nyckelharpa featuring Peter Hedlund and Blue Moose & The Unbuttoned Zippers | | | | |
| 511 | Tim Grimm and Victoria Vox | | | | |
| 510 | The Refugees | | | | |
| 509 | Janis Ian | | | | |
| 508 | Mary Flower and The Giving Tree Band | | | | |
| 507 | The Grascals | | | | |
| 506 | Edgar Meyer & Chris Thile | | | | |
| 505 | The Wood Brothers and Railroad Earth | | | | |
| 504 | Jen Chapin and Natasha Borzilova | | | | |
| 503 | Sonya Kitchell & The Slip and Doug MacLeod | | | | |
| 502 | Celebration of the music & legend of Robert Johnson with Rory Block & Scott Ainslie | | | | |
| 501 | Old Blind Dogs and Blue Mountain | | | | |
| 500 | Richie Havens | | | | |
| 499 | Celebration of the Music and Artists of Kentucky | | | | |
| 498 | Chuck Leavell and Tori Sparks | | | | |
| 497 | Beoga and Nick Ogawa | | | | |
| 496 | The Homemade Jamz Blues Band and The Barra MacNeils | | | | |
| 495 | The Ebony Hillbillies and The Cat Mary | | | | |
| 494 | Dar Williams | | | | |
| 493 | The Gabe Dixon Band and Caroline Herring | | | | |
| 492 | Bill Sims Jr. & Mark LaVoie and The Belleville Outfit | | | | |
| 491 | The Del McCoury Band and Chris Knight | | | | |
| 490 | Jakob Dylan & The Gold Mountain Rebels and Minton Sparks | | | | |
| 489 | Takeharu Kunimoto & The Last Frontier and Hot Club of Cowtown | | | | |
| 488 | Geoff Achison and The Band of Heathens | | | | |
| 487 | Over the Rhine | | | | |
| 486 | Anders Osborne and The Hillbilly Gypsies | | | | |
| 485 | Abigail Washburn & The Sparrow Quartet | | | | |
| 484 | Janiva Magness and Griffin Hous | | | | |
| 483 | Tim Krekel Orchestra and Anna Laube | | | | |
| 482 | James McMurtry and Justin Townes Earle | | | | |
| 481 | Kathy Mattea | | | | |
| 480 | Alathea and The Lee Boys | | | | |
| 479 | Masters of the Acoustic Guitar | | | | |
| 478 | Shawn Mullins and The Biscuit Burners | | | | |
| 477 | Tim O'Brien | | | | |
| 476 | The SteelDrivers and Carrie Newcome | | | | |
| 475 | Terri Hendrix with Lloyd Maines and Jonathan Byrd | | | | |
| 474 | Tommy Sands and The Carter Brothers | | | | |
| 473 | Peter Case and Carrie Rodriguez | | | | |
| 472 | The Blind Boys Of Alabama | | | | |
| 471 | John McCutcheon | | | | |
| 470 | Celebration of the Music of Rev. Gary Davis and Marie Knight w/ Larry Campbell & Janis Ian | | | | |
| 469 | Lee Rocker and Meg Hutchinson | | | | |
| 468 | Robin and Linda Williams and Peter Ostroushko | | | | |
| 467 | Rhonda Vincent and The Rage | | | | |
| 466 | Mary Gauthier and Paul Rishell & Annie Raines | | | | |
| 465 | Hans Theessink and Eilen Jewell | | | | |
| 464 | Michael McDermott and Rhonda Richmond | | | | |
| 463 | Larry Keel & Natural Bridge and bluehouse | | | | |
| 462 | The Wailin' Jennys and Bob Evans | | | | |
| 461 | Celebration of the Music & Artists of Arkansas from Jonesboro, Arkansas | | | | |
| 460 | Pieta Brown and Antsy McClain | | | | |
| 459 | Mamadou Diabate and Nuttin But Stringz | | | | |
| 458 | Bobby Rush and North Sea Gas | | | | |
| 457 | Boys of the Lough and Red Wine | | | | |
| 456 | Ann Savoy and Her Sleepless Knights and The Red Stick Ramblers | | | | |
| 455 | Chris Hillman and Herb Pedersen | | | | |
| 454 | Mike Farris and Ben Sollee | | | | |
| 453 | The Avett Brothers and The Everybodyfields | | | | |
| 452 | Cadillac Sky and Gretchen Peters | | | | |
| 451 | Rasputina and The David Munnelly Band | | | | |
| 450 | Celebration of the Mountain Dulcimer with Jean Ritchie, The Nashville Dulcimer Quartet, and Jeff Hame | | | | |
| 449 | Si Kahn and Mary Sue Twohy | | | | |
| 448 | Erika Luckett and The Greencards | | | | |
| 447 | Celebration of Western Swing Music with The Time Jumpers | | | | |
| 446 | Celtic Spring and Cliff Eberhardt | | | | |
| 445 | Celebration of Bluegrass Music with Cherryholmes, JD Crowe, Governor Ernie Fletcher, and Kentucky Sassafras | | | | |
| 444 | Chip Taylor, John Platania, and Kendel Carson | | | | |
| 443 | The Be Good Tanyas and Jake Shimabukuro | | | | |
| 442 | Monte Montgomery and Pete & Joan Wernick | | | | |
| 441 | Bethany and Rufus and Don Rigsby and Midnight Call | | | | |
| 440 | Anais Mitchell and Al Sur | | | | |
| 439 | Uncle Monk and The California Guitar Trio | | | | |
| 438 | Vienna Teng and Brad Davis | | | | |
| 437 | Elizabeth Cook and The Special Consensus | | | | |
| 436 | Songs for the Mountaintop and Frank X. Walker | | | | |
| 435 | Jorma Kaukonen and David Bromberg | | | | |
| 434 | Brave Combo and David Gans | | | | |
| 433 | Brazz Tree and Hot Buttered Rum | | | | |
| 432 | Pam Tillis and The Holmes Brothers | | | | |
| 431 | Charlie Louvin and Antje Duvekot | | | | |
| 430 | The Kruger Brothers and The Carolina Chocolate Drops | | | | |
| 429 | Riders in the Sky | | | | |
| 428 | Tommy Emmanuel | | | | |
| 427 | Bill Miller and Andy McKee | | | | |
| 426 | Cincinnati Dancing Pigs and Keith Sewell | | | | |
| 425 | The Infamous Stringdusters and Martha Scanlan | | | | |
| 424 | Futureman and the Black Mozart Ensemble | | | | |
| 423 | Scrapomatic and Ed Gerhard | | | | |
| 422 | Tony Joe White and Dale Ann Bradley | | | | |
| 421 | Michael Martin Murphey | | | | |
| 420 | Acoustic Eidolon and Bill Sheffield | | | | |
| 419 | Devon Allman's Honeytribe and Glengarry Bhoys | | | | |
| 418 | J.D. Crowe and New South | | | | |
| 417 | Alejandro Escovedo | | | | |
| 416 | Chris Thile and The How To Grow A Band | | | | |
| 415 | Maria Muldaur and Will Kimbrough | | | | |
| 414 | Charlie Musselwhite and Anne McCue | | | | |
| 413 | Don Edwards, Randy Huston and Cowboy Envy | | | | |
| 412 | Indigenous and Dayna Kurtz | | | | |
| 411 | Guy Davis and Chatham County Line | | | | |
| 410 | Janis Ian | | | | |
| 409 | Bruce Robison and Sara Hickman | | | | |
| 408 | Kelly Joe Phelps and The Lovell Sisters | | | | |
| 407 | Solas and Kaki King | | | | |
| 406 | Watermellon Slim & The Workers and Diana Jones | | | | |
| 405 | The Bills and Jolie Holland | | | | |
| 404 | Chris Thomas King | | | | |
| 403 | Casey Driessen and Tim Easton | | | | |
| 402 | The John Cowan Band and E Muzeki | | | | |
| 401 | Mac Arnold & Plate Full Of Blues and Lizzie West | | | | |
| 400 | Tres Chicas and Jon Dee Graham | | | | |
| 399 | Mike Compton and David Long & Kacey Jones | | | | |
| 398 | Roger McGuinn | | | | |
| 397 | Marcia Ball & Town Mountain | | | | |
| 396 | Radney Foster & Janiva Magness | | | | |
| 395 | Bela Fleck & The Flecktones | | | | |
| 394 | Tony Trischka & Crooked Still | | | | |
| 393 | Lee Roy Parnell & Michael Kelsey | | | | |
| 392 | Great Big Sea & Mare Wakefield | | | | |
| 391 | Stacey Earle and Mark Stuart & Scott Miller | | | | |
| 390 | Lee Rocker & Three Ring Circle | | | | |
| 389 | Grada & Josh White Jr. | | | | |
| 388 | Beppe Gambetta and Tony McManus & Kyle Meadows | | | | |
| 387 | Paul Oscher & Nancy Apple and Rob McNurlin | | | | |
| 386 | Uncle Earl & Cindy Bullens | | | | |
| 385 | Holly Brook & Ryan Shupe and the Rubber Band | | | | |
| 384 | The John Jorgenson Quintet & Mustard's Retreat | | | | |
| 383 | The Gibson Brothers & Lauren Sheehan | | | | |
| 382 | Amy LaVere & Gil, Cartas, and Tuey | | | | |
| 381 | Odetta | | | | |
| 380 | BR549 & Stoll Vaughan | | | | |
| 379 | Cherish the Ladies & Abigail Washburn w/ Ben Sollee | | | | |
| 378 | Wildfire & Pam Rose | | | | |
| 377 | Butch Baldassari and David Schnaufer & The Peasall Sisters | | | | |
| 376 | Jaime Hartford & Acoustic Eidolon | | | | |
| 375 | Alison Brown Quartet & Beth Nielsen Chapman | | | | |
| 374 | The Cherryholmes | | | | |
| 373 | Hanna-McEuen & John McEuen | | | | |
| 372 | Happy Traum & Toshi Reagon | | | | |
| 371 | David Wilcox and Nance Pettit & John Cruz | | | | |
| 370 | Three5Human & Arthur Godfrey | | | | |
| 369 | The Duhks & David Jacobs-Strain | | | | |
| 368 | Jordan Chassan & Kate Campbell | | | | |
| 367 | Melonie Cannon & Hayes Carll | | | | |
| 366 | Grayson Capps & Minton Sparks | | | | |
| 365 | Billy Joe Shaver & Julie Lee | | | | |
| 364 | Old School Freight Train & John Barlow Jarvis | | | | |
| 363 | Over the Rhine & The Navigators | | | | |
| 362 | Dennis Stroughmatt and Creole Stomp & Lisa and Heather Malyuk | | | | |
| 361 | Chris Scruggs & The Chapmans | | | | |
| 360 | Michelle Shocked | | | | |
| 359 | Ronnie Reno and the Reno Tradition & Ariane Lydon | | | | |
| 358 | Joel Rafael & Sarah Lee Guthrie and Johnny Irion | | | | |
| 357 | Rodney Crowell | | | | |
| 356 | Larry Campbell with Teresa Williams and The Hunger Mountain Boys | | | | |
| 355 | Paul Geremia & Dan and Amy Carwile | | | | |
| 354 | The Greencards & Michael Powers | | | | |
| 353 | The Mosquitos & Chris Stuart and Backcountry | | | | |
| 352 | The Gourds & Cathryn Craig and Brian Willoughby | | | | |
| 351 | The Wilders & Clem Snide | | | | |
| 350 | History of the Banjo w/ Sparky Rucker, George Gibson, and Dr. Joan Dickerson | | | | |
| 349 | Tommy Emmanuel | | | | |
| 348 | Pat Flynn & Samoa Wilson | | | | |
| 347 | Serena Ryder & Mando Saenz | | | | |
| 346 | Jude Johnstone & Sylvie Lewis | | | | |
| 345 | Jen Chapin & Jimbo Mathus and the KnockDown South | | | | |
| 344 | Mike Seeger & Precious Bryant | | | | |
| 343 | Webb Wilder and the Nashveagans & Don Ross | | | | |
| 342 | The Grascals & Amy Correia | | | | |
| 341 | Dan Hicks and The Hotlicks & Amy Rigby | | | | |
| 340 | John Hammond & Mike Stevens and Raymond McLain | | | | |
| 339 | Ottmar Liebert & Robynn Ragland | | | | |
| 338 | Randy Kohrs w/ Don Rigsby & Lynn Marie | | | | |
| 337 | Strunz and Farah & Holly Williams | | | | |
| 336 | Noam Pikelny & Marshall Chapman | | | | |
| 335 | Gaelic Storm & Jo Ann Smith | | | | |
| 334 | California Guitar Trio & Acoustic Eidolon | | | | |
| 333 | Cowboy Jack Clement w/ Thom Bresh & Richard Shindell | | | | |
| 332 | Jim Lauderdale & Girlyman | | | | |
| 331 | Shawn Camp & Jessi Alexander | | | | |
| 330 | Dayna Kurtz & The Red Stick Ramblers | | | | |
| 329 | Jill Sobule & The Betweeners | | | | |
| 328 | Kaki King & Matt Haimovitz | | | | |
| 327 | Garrison Star & Otis Gibbs | | | | |
| 326 | Darrell Scott & Fruit | | | | |
| 325 | Samite & Mary Youngblood | | | | |
| 324 | Kieran Kane & Kevin Welch with Fats Kaplin | | | | |
| 323 | Burrito Deluxe | | | | |
| 322 | Melanie | | | | |
| 321 | Duke Robillard & Tres Chicas | | | | |
| 320 | Pinetop Perkins & The Frank and Joe Show | | | | |
| 319 | Tuck and Patti & Jason White | | | | |
| 318 | Jesse Harris & Jennifer Daniels | | | | |
| 317 | Dave Alvin & Seven Nations | | | | |
| 316 | Livingston Taylor | | | | |
| 315 | Bob Edwards | | | | |
| 314 | Bernie Leadon & John McEuen | | | | |
| 313 | James Monroe & Jenny Yates | | | | |
| 312 | Blue Dogs & Libby Kirkpatrick | | | | |
| 311 | King Wilkie & Pete and Joan Wernick | | | | |
| 310 | Roger McGuinn | | | | |
| 309 | Garnet Rogers & The Subdudes | | | | |
| 308 | Ellis Hooks & Rachel Davis | | | | |
| 307 | Laurie Lewis and Tom Rozum & Michael Fracasso | | | | |
| 306 | Kacey Jones & Steppin' In It | | | | |
| 305 | Sophie B. Hawkins & Randall Bramblett | | | | |
| 304 | Mark O'Connor | | | | |
| 303 | Rhonda Vincent & The Rage | | | | |
| 302 | Erin McKeown & Michael Snow | | | | |
| 301 | John Kay & John Stewart | | | | |
| 300 | The Holmes Brothers & The Kennedys | | | | |
| 299 | Adrienne Young and Little Sadie & Tony Furtado | | | | |
| 298 | Riders in the Sky | | | | |
| 297 | Old Crow Medicine Show & Muriel Anderson | | | | |
| 296 | Robert Lockwood Jr. & The Elders | | | | |
| 295 | moe and Over The Rhine | | | | |
| 294 | Grace Griffith & Zoe Speaks | | | | |
| 293 | J.D. Crowe & The New South | | | | |
| 292 | David Olney & Sisters Morales | | | | |
| 291 | The Strawbs | | | | |
| 290 | Bering Strait | | | | |
| 289 | Tommy Emmanuel | | | | |
| 288 | Sweet Honey In The Rock | | | | |
| 287 | Chris Thile & Mike Marshall | | | | |
| 286 | Marie Knight w/ Kevin McKendree & Willy Porter | | | | |
| 285 | Mountain Comedy Show - Carl Hurley, Judge Ray Corns, & Homer Ledford | | | | |
| 284 | Michelle Shocked | | | | |
| 283 | Andrew Bird & Crash Test Dummies | | | | |
| 282 | Acoustic Eidolon & Guy Davis | | | | |
| 281 | Andy Leftwich | | | | |
| 280 | WC Clark & Rory Block | | | | |
| 279 | The Blind Boys of Alabama | | | | |
| 278 | Eric Bibb & Kim Simmonds | | | | |
| 277 | Scott Alrick | | | | |
| 276 | WoodSongs Kids - The Cottars, Tim Callobre, & Ryan Holliday | | | | |
| 275 | Blue Highway & eastmountainsouth w/ JD Crowe | | | | |
| 274 | April Verch & Danny Barnes | | | | |
| 273 | Del McCoury Band & Leftover Salmon | | | | |
| 272 | Pieta Brown & Ronnie McCoury | | | | |
| 271 | Bill Bourne & Andrea Zonn | | | | |
| 270 | David Olney & Sisters Morales | | | | |
| 269 | The Avett Brothers & Bob Malone | | | | |
| 268 | Paul Burch & Brigitte Demeyer | | | | |
| 267 | The Dreamsicles & Téada | | | | |
| 266 | Jake Armerding & EG Kight | | | | |
| 265 | Kim Wilson & Fruit | | | | |
| 264 | Reckless Kelly & Le Ann Etheridge | | | | |
| 263 | Larry Sparks & Minton Sparks | | | | |
| 262 | Fairport Converntion & Aoife Clancy | | | | |
| 261 | Dar Williams | | | | |
| 260 | Luther Wright and the Wrongs & Holly Figueroa | | | | |
| 259 | Goose Creek Symphony | | | | |
| 258 | The Strawbs | | | | |
| 257 | Caitlin Cary & Dan Gediman | | | | |
| 256 | Doyle Bramhall | | | | |
| 255 | Open Road & Chris Proctor | | | | |
| 254 | Bering Strait | | | | |
| 253 | Billy Ray Reynolds & Kate Schrock | | | | |
| 252 | Jeannie Kendell & The American Gypsies | | | | |
| 251 | Kate Campbell & Hem | | | | |
| 250 | Proffesor Louie and the Crowmatix & Jeff Black | | | | |
| 249 | Clumsy Lovers & Kathleen Edwards | | | | |
| 248 | Ramsay Midwood & Hayseed Dixie | | | | |
| 247 | Ernie Hawkins & The Sirens | | | | |
| 246 | Ruthie Foster & Jason Rigenberg | | | | |
| 245 | Tommy Emmanuel | | | | |
| 244 | Sweet Honey In The Rock | | | | |
| 243 | Tim Easton & Daybreak | | | | |
| 242 | Jim Lauderdale & Steep Caynon Rangers | | | | |
| 241 | Mark Selby & Bethany Dick | | | | |
| 240 | Kieran Kane & Dry Branch Fire Squad | | | | |
| 239 | Billy Joe Shaver & Shemkia Copeland | | | | |
| 238 | Christine Lavin & Four Shillings Short | | | | |
| 237 | Phillip Walker Band & Paul Thorn | | | | |
| 236 | Carrie Newcomer & The Good Brothers | | | | |
| 235 | Delbert McClinton & Kim Richie | | | | |
| 234 | Doyle Lawson & Quicksilver | | | | |
| 233 | Maura O'Connell & Steve Forbert | | | | |
| 232 | Sparky and Rhonda Rucker, The TriCity Messangers, The Last Old Man Band, Bruce Molsky, and Ginny Hawker | | | | |
| 231 | Tinh & Over the Rhine | | | | |
| 230 | Don Conoscenti & Robinella and the CC String Band | | | | |
| 229 | Mark Olson, Victoria Williams, and the Creekdippers | | | | |
| 228 | The Kruger Brothers | | | | |
| 227 | Groovelily & Radney Foster | | | | |
| 226 | Valerie Smith and Liberty Pike & James Talley | | | | |
| 225 | Mountain Heart & Vance Gilbert | | | | |
| 224 | Heartstrings & Dave's True Story | | | | |
| 223 | Jeff Lang & The Demolition String Band | | | | |
| 222 | Bill Miller & The Bluehouse | | | | |
| 221 | Lindisfarne & Uncle Earl | | | | |
| 220 | Solas & Roy Book Binder | | | | |
| 219 | Todd Snider & Golden Bough | | | | |
| 218 | Terrance Simien & Dulcie Taylor | | | | |
| 217 | Norman and Nancy Blake & Red Wine | | | | |
| 216 | The Chapmans & The Winstons | | | | |
| 215 | Willie King & Harry Pickens | | | | |
| 214 | Michael Johnson & Crow Johnson | | | | |
| 213 | Tim Krekel & Barbara Lamb | | | | |
| 212 | Alejandro Escovedo & Leslie Ritter and Scott Petito | | | | |
| 211 | Otis Taylor & Katy Bowser | | | | |
| 210 | WoodSongs Kids Pilot #3 | | | | |
| 209 | Fairfield Four | | | | |
| 208 | John Cowan Band | | | | |
| 207 | Kim and Reggie Harris & Darden Smith | | | | |
| 206 | Hot Club of Cowtown & Magical Strings | | | | |
| 205 | Danu, Porter Hall Tennesse, & Casandra Wilson | | | | |
| 204 | Fairport Convention & Stacey Earle and Mark Stuart | | | | |
| 203 | Harrey Manx & Minton Sparks | | | | |
| 202 | Younder Mountain String Band & Sarah Lee Guthrie and Johnny Irion | | | | |
| 201 | Chris Knight & Pete Huttlinger | | | | |
| 200 | Da Vichi's Notebook & Louise Taylor | | | | |
| 199 | Chris Thile with Bryan Sutton | | | | |
| 198 | Riders In The Sky | | | | |
| 197 | Gary Tusing & Lisa Carver | | | | |
| 196 | Bob Malone & Big Jack Johnson | | | | |
| 195 | Tanglefoot & John Danley | | | | |
| 194 | Michael Cleveland & Mike Seeger | | | | |
| 193 | The Del McCoury Band | | | | |
| 192 | Blue Persuasion & Randall Bramblett | | | | |
| 191 | Ray Bonniville & Susan Werner | | | | |
| 190 | Bruce Molsky & Bill Parsons | | | | |
| 189 | Riders In The Sky | | | | |
| 188 | Jean Ritchie | | | | |
| 187 | Kent Blazy, Pat Alger, and Tony Arata | | | | |
| 186 | Eric Taylor & Valerie Smith | | | | |
| 185 | Odetta | | | | |
| 184 | Liz Queler & David Petterson and the 1946 Band | | | | |
| 183 | The Waybacks & Irene Kelley | | | | |
| 182 | Mulebone & Edie Carey | | | | |
| 181 | Thom Bresh & Blue Highway | | | | |
| 180 | Little Johnny England & Julie Adams | | | | |
| 179 | Sam Bush | | | | |
| 178 | Little WoodSongs - Pilot #2 | | | | |
| 177 | Chip Taylor & Jenn Adams | | | | |
| 176 | Younder Mountain String Band & Malcolm Holcombe | | | | |
| 175 | James Gordan & Bad Haggis | | | | |
| 174 | Rhonda Vincent and the Rage & Jim Lauderdale | | | | |
| 173 | Norman and Nancy Blake & Red Wine | | | | |
| 168 | Led Kaapana & Cyril Pahiniu | | | | |
| 166 | Rod Picott & The Reel World String Band | | | | |
| 165 | Nickel Creek & Kruger Brothers | | | | |
| 159 | Jean Ritchie | | | | |
| 153 | Pat Alger, Kent Blazy, and Tony Arata | | | | |
| 140 | Steve Forbert & Don Edwards | | | | |
| 136 | John Cowan & Debra Davis | | | | |
| 133 | The Domino Kings & Frank and Mary Schaap | | | | |
| 109 | Tim O'Brien and Darrell Scott & Jo Serrapere | | | | |
| 103 | Jonnell Mosser and John Hall & Tim O'Brien and Darrell Scott | | | | |
| 100 | Rob Ickes & Lauren Ellis | | | | |