READ a new article about the importance of WoodSongs in the world of music & art click here
Here is a selection of great WoodSongs gifts … for yourself or others. Proceeds support the WoodSongs education/classroom programs and our fund drive to upgrade our TV broadcast to full HD-TV
Order by phone 859-255-5700, PAYPAL to radio@woodsongs.com, or by check PoetMan Records USA PO Box 200, Lexington, KY 40588
The WoodSongs Book $ CD Gift set series, each are 176 pages and includes a full studio album.
The latest is WoodSongs 5: A Fireplace Compendium & Van Gogh Reader. The incredible and sometimes shocking back stories of artists like Van Gogh, Michelangelo, da Vinci, Bob Ross, John Denver, Pete Seeger and many others. A PERFECT GIFT FOR EVERY ARTIST, SONGWRITER, PAINTER & CREATIVE.
FREE with your WoodSongs Partnership (new or renewed) or just $20 postpaid anywhere in the USA. For samples and details visit MichaelJohnathon.com/ws5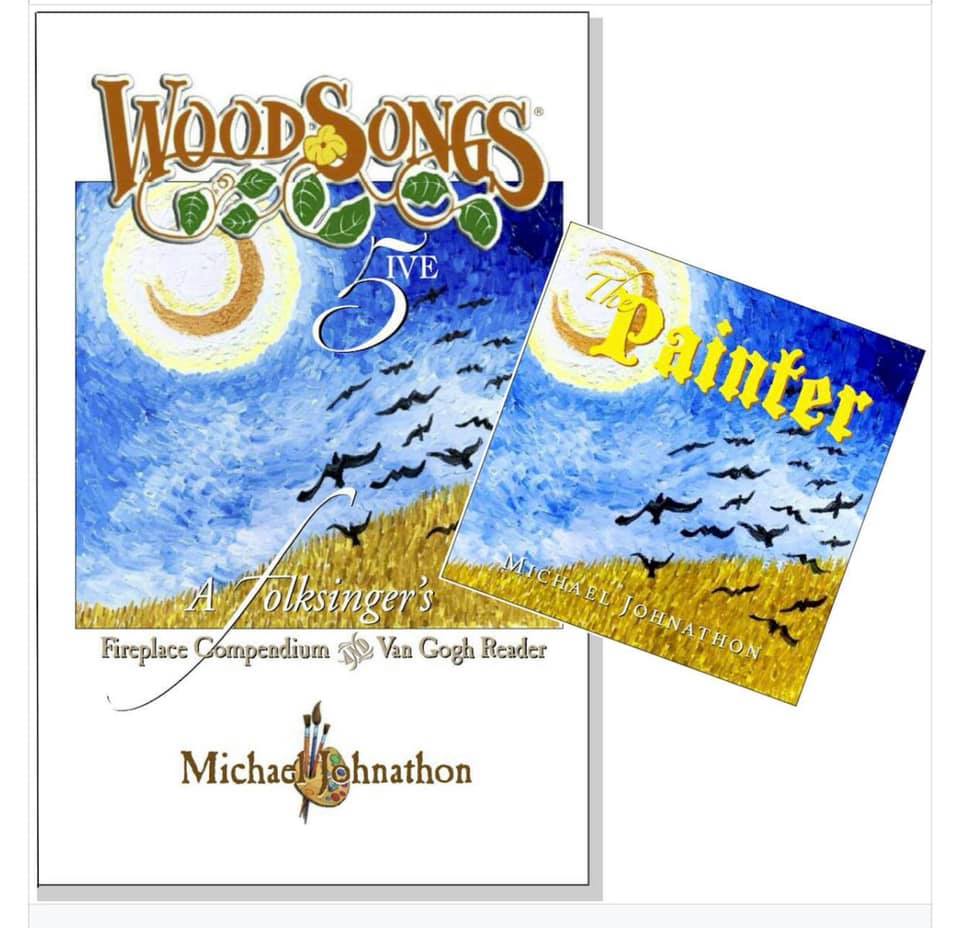 MOUSIE HIWAY the 32-page fully illustrated children's book. Intriduce your kids and grandkids to the wonderful "front porch" bluegrass and folkmusic music world, perfect for kids 3-8. Includes lesson plans for teachers and home school parent and a CD audio book. Details here MichaelJohnathon.com/MousieHiway
The eBOOK "WOODSONGS Book & CD Gift Set" series , including Mousie HiWay is available now as eBooks. Visit KOBO.com and put "WOODSONGS" in the search bar.
BECOME A WOODSONGS PARTNER and GET A FREE COPY of WoodSongs 5 by becoming a WoodSongs Partner, or give a WS Partnership to friends and family as a GIFT, and they will get the 176 page book. Select your WS Partnership here: WoodSongs/partnerships