WoodSongs Partners come to nearly 40 shows a year for FREE plus get discounts for all Special Event broadcasts. WS Partners help kids come on the show and help send WoodSongs and lesson plans into schools nationwide for FREE. To sign up or renew, just click on the Partnership of your choice. All online orders are secure and private. You can also MAIL in your Partnership by printing out the Radio Partnership Form … or call us 10-5PM EDT 859-255-5700.
WOODSONGS PARTNER COVID-19 POLICY – WE NEED YOU!
All WoodSongs Partnerships are being PRO-RATED for the term of the shutdown. In other words, if production for WoodSongs is down for 5 months because of the pandemic, your current partnership will be EXTENDED for five months, etc. You do not need to do anything, it will be extended automatically on your behalf. IF YOU BECOME A PARTNER NOW … we need you! … your term will begin the day WoodSongs announces its production schedule
READ the July 2020 letter to all new and renewing WoodSongs Partners: CLICK HERE
_
_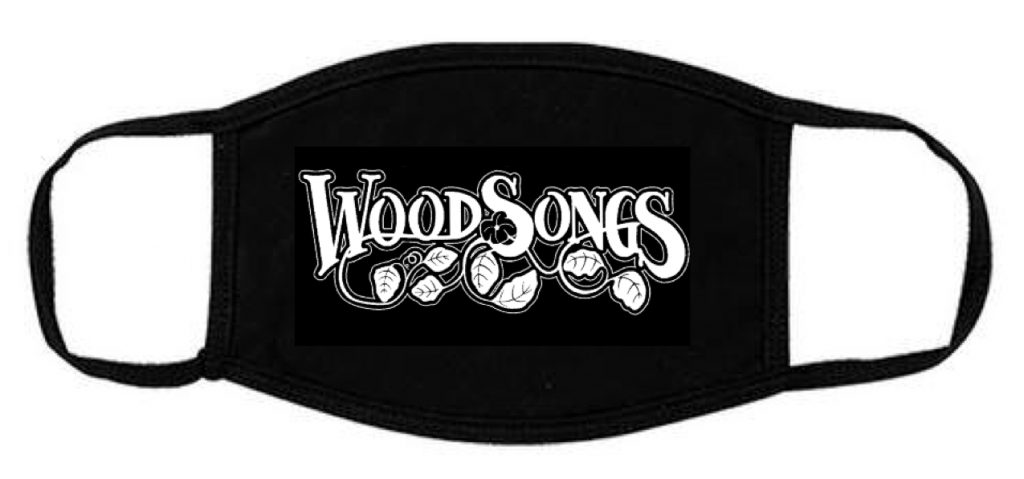 ALL NEW OR RENEWING PARTNERS IN SEPTEMBER will get this brand new, comfortable 2-ply WOODSONGS Face Mask FREE … plus the CD of the historic WOODSONGS SHOW #1000 with RIDERS IN THE SKY and the SONGS OF RURAL AMERICA full symphony album on CD!
_
FANS & NON-WoodSongs Partners can now purchase a face mask. 
Proceeds go to keep WoodSongs on the air. $15 each, 2 for $20, 4 for $30. Call 859-255-5700, PayPal to radio@woodsongs.com, check or money order to WoodSongs PO Box 200, Lexington, KY 40588 Call 859-255-5700, PayPal to radio@woodsongs.com, check or money order to WoodSongs PO Box 200, Lexington, KY 40588 or use the PayPal button below:
_
_
NEW PARTNERSHIP SPECIAL:
Imagine owning a piece of history from the
Grand Ole Opry, Louisiana Hayride, Renfro Valley
and more. You can now own a copy of an actual radio affiliate broadcast disc, the CD that our radio stations use to broadcast the show on the air of 
WoodSongs historic 1000th broadcast 
plus we are offering a special gift premium the
SONGS OF RURAL AMERICA
symphony concert CD as seen on PBS stations across the nation to every new or renewing Partnership … of any level … between now and when WoodSongs goes back into production.
You get the FREE tickets to see the show when it comes back into production and a copy of the WS 1000th souvenir booklet.  All of it sent with any WS Partner level. WE NEED YOU NOW MORE THAN EVER … See the levels below or call 859-255-5700. You can mail in your WS Partnership with a check payable to PoetMan Records/WoodSongs PO Box 200, Lexington, KY 40588, PayPal to radio@woodsongs.com or credit card call 859-255-5700 10-5PM EDT.
__
_
_
IF YOUR PARTNERSHIP IS A GIFT
Call us 859-255-5700, email us at radio@woodsongs.com or by check with instructions and we will arrange it on your behalf … they will get the ENTER package plus a personal note from Michael sending it as a gift from you!
WS PARTNER BROCHURE: download our printable two page PDF with details on all our Partnerships to mail in or pass on to friends  CLICK HERE
QUESTIONS? Please do NOT send a Facebook message. Email office@woodsongs.com or call 859-255-5700
If this is a GIFT MEMBERSHIP to a separate address please call 859-255-5700 and we will help you.
–

Join the WFPA and become a SongFarmer

NOTE: this is separate from your WoodSongs Partnership to see the shows at the Lyric Theatre. ($25 total per year; includes TWO tickets to the next National Gathering of SongFarmers) Your membership supports the huge WoodSongs CLASSROOM projects for students, teachers and home school families … Details at SongFarmers.org … Call 859-255-5700 to join today!
_
__
_
_
_
_
_
---