_
---
VISIT LEX
HISTORIC LEXINGTON, KENTUCKY
Our hometown is a vibrant, fun and expanding community. Enjoy our regional horse farms, connect with the Kentucky Bourbon Trail and visit historic distilleries; explore the Country Music Highway, dine at our eclectic array of restaurants and cafes. We are surrounded by beautiful horse farms, we are the cross roads of America's roots music and the gateway city to the Appalachian mountains. Learn more at www.visitlex.com.
---
LYRIC THEATRE & Cultural Arts Center
OUR BROADCAST HOME
Between 1948 and 1963, the Lyric Theatre was a thriving entertainment centerpiece for Lexington. Originally built as a movie house, the Lyric quickly became a cultural icon. Everyone from BB King, Cab Calloway, Ray Charles, Count Basie, Louis Armstrong and many others performed in this grand venue. Completely upgraded and remodeled, the Lyric is the new home for WoodSongs. Located downtown at Third and Elm, across from the UK Medical Offices, with plenty of free parking in parking lots alongside the theatre. Visit their website: www.lexingtonlyric.com.
---
MARTIN GUITAR Company
THE OFFICIAL GUITAR and GUITAR STRINGS of WOODSONGS
Handcrafting acoustic guitars for songwriters, bluegrass bands and passionate musicians worldwide since 1833. Have you tried an amazing set of LIFESPAN SP phosphor bronze strings on your guitar … you will be truly amazed! NOW AVAILABLE: the new Michael Johnathon model 0000-28s by Martin Guitar Company. Called the "WoodSongs Quad 28s" this is a guitar player's dream, a finger picking canon. It is a 12-fret, slot neck, Waverly tuners, with herringbone trim, Sitka Spruce top and East Indian Rosewood sides and bottom. The exclusive worldwide dealer for the WoodSongs QUAD 28s is Bob Wilcutt. For details visit www.willcuttguitars.com beginning in May of 2015. www.martinguitar.com.
_
DUSTY STRINGS Company
THE OFFI
CIAL HAMMERED DULCIMER OF WOODSONGS
Dusty Strings Dulcimers of Seattle, WA, makers of hand crafted American made harps and hammered dulcimers for all levels of players, beginner to professional. These are beautiful sounding, easy to play, incredible instruments that are almost works of art in their own right.  To find out how to own and play a hammered dulcimer of your own, visit DustyStrings .com
EAR TRUMPET LABS
THE OFFICIAL SOUND OF WOODSONGS
The official stage mics and sound of the WOODSONGS OLD-TIME RADIO HOUR. These incredible mics are hand made in America and have become the rage of the folk and bluegrass world because, well, they sound great and look like old-time works of art. Check them out online www.eartrumpetlabs.com
_
DEERING Banjo Company
THE OFFICIAL BANJO OF WOODSONGS
The official banjo of the WOODSONGS OLD-TIME RADIO HOUR. Michael is a Deering artist and performs on their Deering made Vega long neck banjo. They also introduced the new WoodSongs Long Neck Banjo. If you have a hankerin' to pick and grin, DEERING is one of the finest banjos made. Order yours today! Call 800- 845-7791
www.deeringbanjos.com
CLINCH RIVER
CLINCH RIVER "PETE SEEGER" BANJO BRIDGES
Michael is a Deering artist and performs on their Deering made Vega long neck banjo, modeled after the famous PETE SEEGER long neck. For those who enjoy that style, Clinch River makes the famous two-legged banjo bridge used by Pete on his instrument. EMAIL: clinchriverbanjoco@gmail.com for details and prices
---
KET, KET-1, The Kentucky Channel
OUR HOST PUBLIC TELEVISION STATION
Our statewide public television partner is KET, Kentucky Education Television. They air the WoodSongs TV broadcast statewide every Friday evening, plus help make our show available to public television stations, airing in over 50 million US-TV homes. www.ket.org.
---
BLUEGRASS HOSPITALITY ASSOCIATION
WELCOMING ARTISTS & FAMILIES FROM AROUND THE WORLD TO LEXINGTON, KY
This is the organization of many of Lexington's fine hotels and motels, like the Clarion Hotel, the Hyatt Regency, the Marriott-Griffin Gate, the Hilton at Lexington Green, the Embassy Suites, the Ramada, the Lexington Downtown Hotel, the Crowne Plaza-Campbell House Inn and many others. They are all wonderful hotels and make our artists feel comfortable, rested and VERY welcomed to Lexington!
bluegrasshospitality.org
_
QX,net
HELPING US STAY IN TOUCH AROUND THE WORD
QX.net provides the email service we need to hear from listeners and help our affiliates!
---
WKYT CBS 27
WOODSONGS MONDAY TV PARTNER
Our regional CBS network affiliate interviews a WoodSongs artist most Mondays during their LIVE "27 Afternoon" TV show. News, Weather, Features and WoodsSongs Artists. Tune in to our friends Bill and Barbara every Monday, 12:30-1PM on channel 27, Insight Cable channel 9. www.wkyt.com.
---
HIGHBRIDGE SPRING WATER
REFRESHING TASTE OF NATURAL KENTUCKY
Kentucky's premier bottler of natural spring water. They send cases of refreshing water to WoodSongs to care for the artists who appear on the show. They also support the Troubadour Concert Series. Fresh, clean, natural and healthy! highbridgesprings.com
---
AER GUITAR AMPLIFIERS
THE OFFICIAL GUITAR AMPS OF WOODSONGS
AER is the reference class in acoustic amplification and is proud to be the official guitars amplifiers of the WoodSongs Old Time Radio Hour. Trusted by renowned artists such as Tommy Emmanuel and the Kruger Brothers, these amplifiers feature high-quality components, sophisticated circuit technology, and meticulous craftsmanship. Visit them online at www.aer-amps.com
---
D'Addario Banjo Strings
THE OFFICIAL BANJO STRINGS OF WOODSONGS
Michael Johnathon and the Hippy Chick Quartet use D'Addario strings exclusively on all banjos, mandolins, bass and cellos. You can find high-quality, long-lasting D'Addario strings at most music stores or online: www.daddariostrings.com.
---
Heil Sound
MICS OF THE WOODSONGS BROADCAST
WoodSongs is proud to use Heil Microphones, the professional audio choice of professionals, and major TV and radio broadcasts worldwide, providing the rich warm sound of the music and instruments you hear on our show. Visit them at:
www.heilsound.com.
---
NATE'S COFFEE
Nathan Polly is a born and bred Lexingtonian who has always had a passion for coffee. Even when he was younger he knew someday he would own his coffee business. With years of experience on his side he jumped into the field of roasting and created Nate's Coffee. Nate's Coffee strives to provide the highest quality coffee, roasted in small precise batches. Check out their coffee delivery subscriptions at
www.natescoffee.com/subscribe
LEXINGTON DINER
Lexington Diner is a local diner featuring local farmers market produce and Kentucky Proud products to fill a niche for a good breakfast and lunch. The menu items are traditional with a twist and they feature chef specials
every day. Now at their new location they have added a children's menu and willbe opening for supper in the near future. Owner and chef,
Karin West
, also does catering for events. The new location for Lexington Diner is at 841 Lane Allen.
---
HONEYWOOD
The philosophy at Honeywood is good food prepared using the freshest ingredients available, and served by a knowledgeable and caring staff. They are dedicated to preserving local agriculture, and use as much locally grown meat and produce as they can. Bluegrass restaurateur Ouita Michel hired Josh Smouse as executive chef at Honeywood at The Summit at Fritz Farm in Lexington. "Restaurants that value customer service, great food and genuine hospitality are where I want to be," Smouse said. "That's why I'm working with Ouita." Honeywood is located at 110 Summit at Fritz Farm, Suite 140. Call (859) 469-8234 or visit their website at www.honeywoodrestaurant.com
_
---
BOURBON 'n Toulouse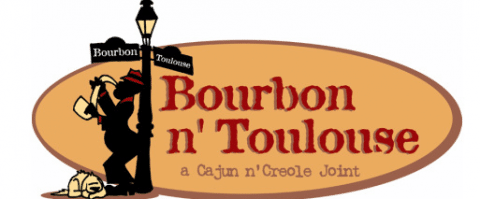 Stop in and sample the wide array of tasty Cajun and Creole dishes, grab a beer from the ever changing selection and drift away to their own little version of The French Quarter. 829 Euclid Ave in Lexington call 859-335-0300
Website: http://www.bntlex.com
_
STELLA'S Kentucky Deli
A quaint little house on Jefferson street turned into an eatery, Stella's Kentucky Deli's mission is to produce simple, high quality foods that emphasize the superior flavors and textures of fresh, local ingredients. They make all of their sandwiches, salads, soups, and desserts by hand, in house, using ingredients that are seasonably available. Located at 143 Jefferson St. Call (859) 333.2072 or visit their website at www.stellaskentuckydeli.com
_
_
DUPREE Catering and Events
Dupree Catering has prepared authentic, made from scratch food, served in the spirit of true Kentucky hospitality since 1987. In 2018, they relocated to the MANE ON MAIN, a private event space located at 201 East Main Street, on the 15th floor of the Chase Bank building in downtown Lexington.  The window-lined walls boast a breathtaking, panoramic view of the beautiful Lexington skyline. The space has been architecturally designed into several separate rooms that can be used for a variety of functions. Chef Jenny accommodates every special dietary need at all events, even if it's just one special plate. Call (859) 231-0464 or visit their website:
www.dupreecatering.com
OSCAR DIGGS
Farm to Table Meals Meet Craft Beer! Rooster Brewing (Paris) and Gastro Gnomes (Lexington) join forces for a totally NEW Gastro Pub experience. Donna & Ralph Quillin have put together a top notch team and a unique concept in the old Merrit Furniture Building on North Lime.Chef Inspired Seasonal Menus in a fast casual atmosphere. Soups, Salads, Sandwiches and more. Special KyProud Dinners, Pairings and special theme dinners.
_
Johnny Carino's Italian Restaurant
Visit Johnny Carino's family restaurant and try authentic Italian dishes that have distinguished them as one of the best Italian restaurants in Lexington. They will even cater your next big event! Johnny Carino's is located in at 2333 Sir Barton Way in Hamburg Place.
Intellitouch Tuners
Made by OnBoard research, this is a great line of Guitar, mandolin, cello and banjo tuners, the official tuner of the WoodSongs Old-Time Radio Hour. Find them in music stores everywhere or on the web at: www.tuners.com
–
_
Eminence Bass

The official bass instrument of the WOODSONGS OLD-TIME RADIO HOUR. That beautiful, sleek, handcrafted bass you often see onstage and in concert is called the EMINENCE. We selected this bass because of it's unique appearance but mostly for the incredible clarity of sound. www.gelbass.com
---
Pasta Garage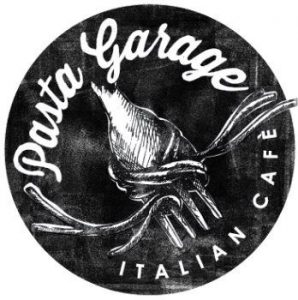 The Pasta Garage "Italian Café" is designed to provide on-the-go people with fast, casual dining, without sacrificing quality. It was created by college friends Lesme Romero and Reinaldo Gonzalez to combine their shared love of Italian street food and the freshest of ingredients. Stop by with a friend, choose your meal, and then watch their chefs make it for you on the spot from the open kitchen. All ingredients are carefully sourced, with fresh pasta, made in-house by Lexington Pasta. Be sure to check out their gluten-free options and stop by during the summer for their Farmer's Market Specials! The Pasta Garage is located at 962 Delaware Ave. Call (859) 309-9840 or visit their website:
www.pastagarage.com
---
_
_
Audio-Technica

They are part of our needed arselnal of mics, providing the rich warm sound of the music and instruments you hearing on our show. Visit them at: www.audiotechnica.com
AZUR Restaurant & Patio
Azure Restaurant & Patio is an innovative restaurant offering truly unique cuisine, excellent service and European ambiance. They serve the freshest food with the highest quality ingredients using local whenever possible. Executive Chef, Jeremy Ashby, creates the most innovative menus. AZUR also provides catering to a diverse range of businesses, from public and private companies to non-profit organizations. Azur is located at 3070 Lakecrest Circle. Call (859) 296-1007 or visit their website at
www.azurrestaurant.com
---